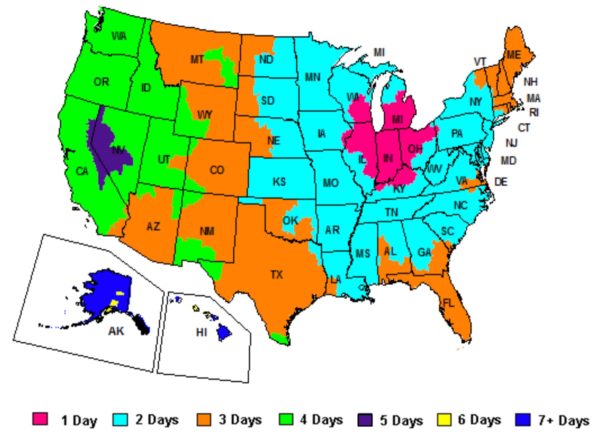 Shipping is always fast but it can be free too! All orders over $200 ship for free to the continental US. In stock products are processed within 24 hours and delivered lightning fast. We offer 2 day shipping to most of the midwest and eastern states. See the graphic for more details.
Most products are in stock. For products not currently in stock there will be notice on the product page so that you know it will not be delivered as fast as normal.
Are You a Canadian Customer?
We are now shipping to Canada. Read our Canadian shipping policy for more details about shipping times, duties, and taxes..